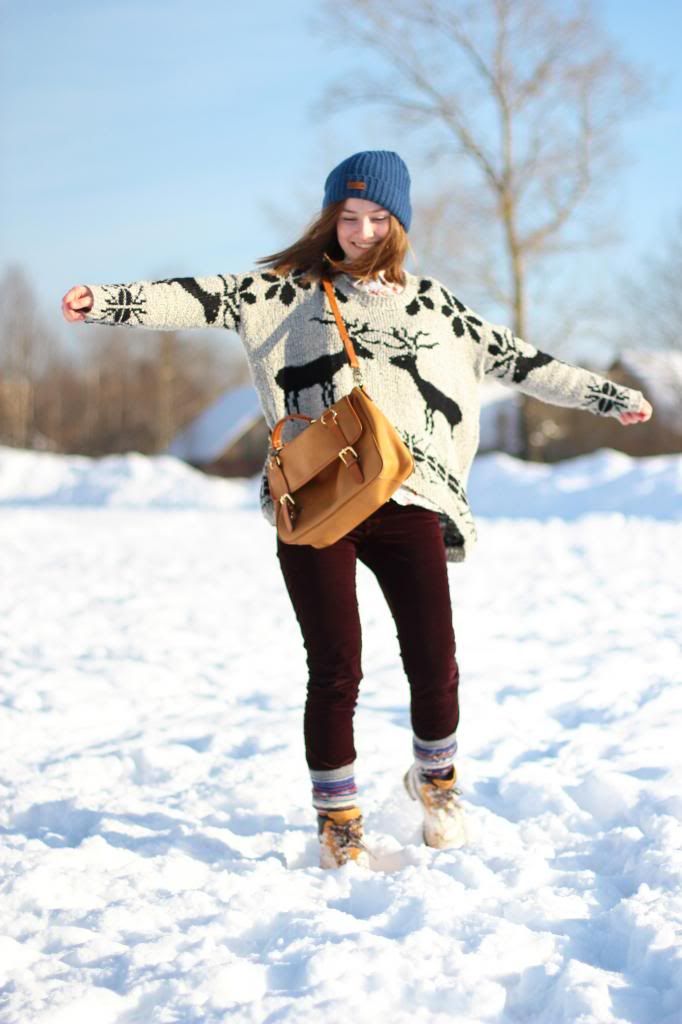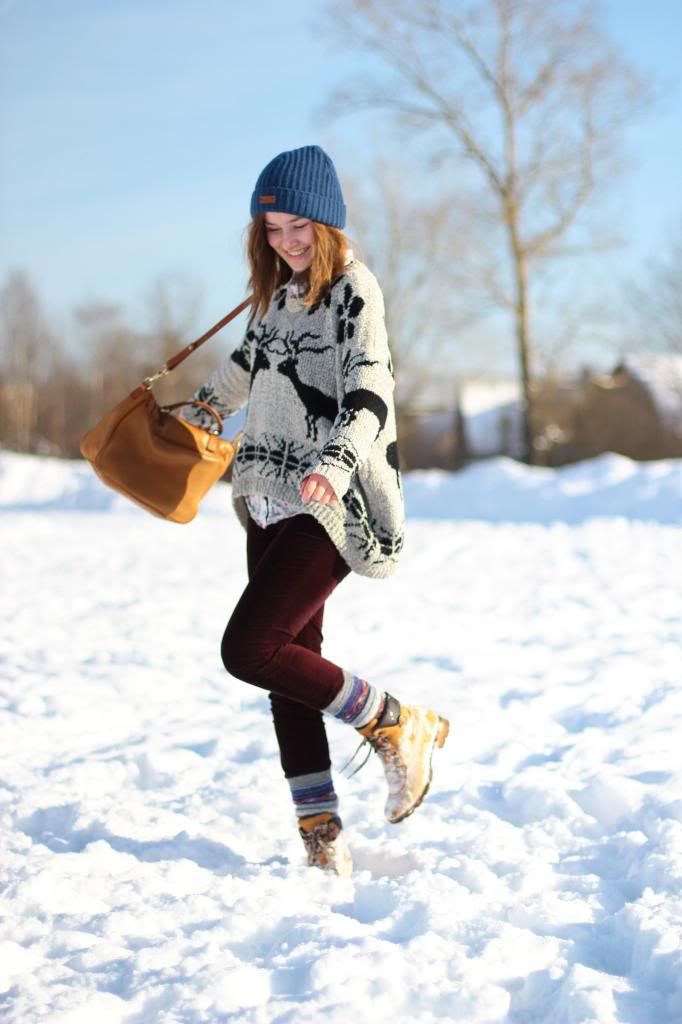 Hello everyone,
I know, I,m supposed to be studying non-stop but...well, everything cease to matter when your very first online purchase arrives.
After a month and a half my reindeer jumper from
Choies
has finally reached me and I,m really happy with it: it,s cosy and the reindeers are so cute! Ok, maybe the end of February isn,t the right time to walk around in a reindeer jumper but here in St. Petersburg it still looks a lot like winter. Can you imagine it is 20 degrees below zero today? I guess this gives me the right to wear my jumper and it doesn,t look inappropriate at all although March is around the corner.
Big hugs and I hope you have a nice day!
Vera