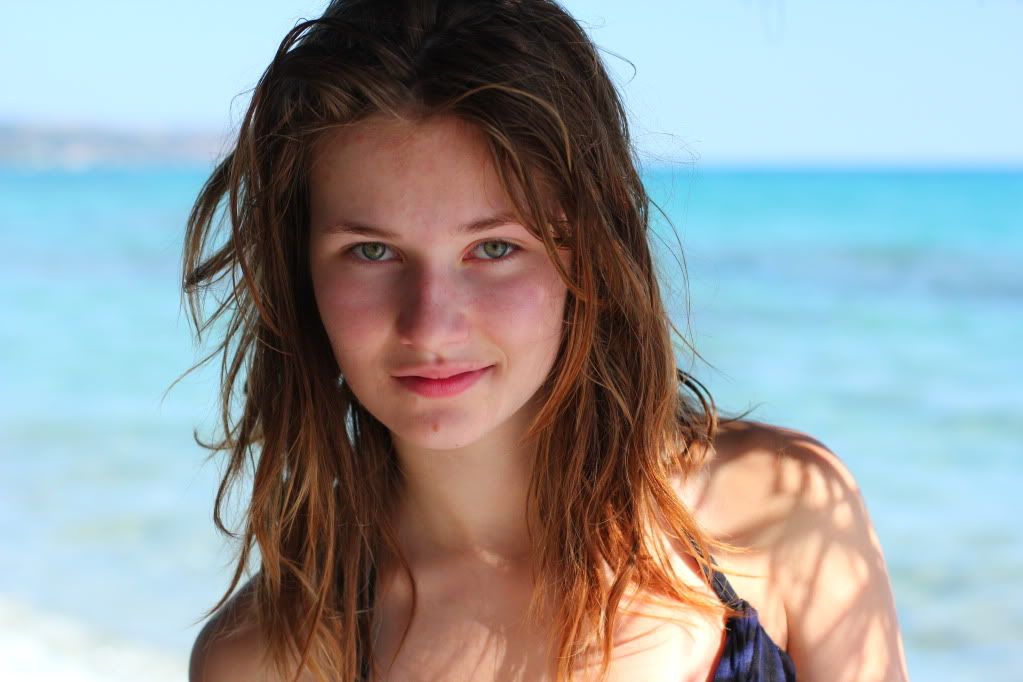 These photos were made on my first day in Greece. It wasn,t too hot and the sea was warm and gentle. The sea in Greece is fantastic! The water is crystal clean!
Guys, if you want to go to the seaside, go to Greece! It won,t be a mistake!
Bad news for me: this year we have to wear uniform at school! Can you imagine how really boring it is? It makes me feel depressed because I can,t find any reasons why should I wear everything black. Yep, I agree, wearing black and white can be very fashionable and stylish but not every day!
Hope, you have a nice day! ( ! without stupid uniform ! )
Vera